Choosing Professional Water Cleanup Services For Your Naples Retail Store
8/6/2018 (Permalink)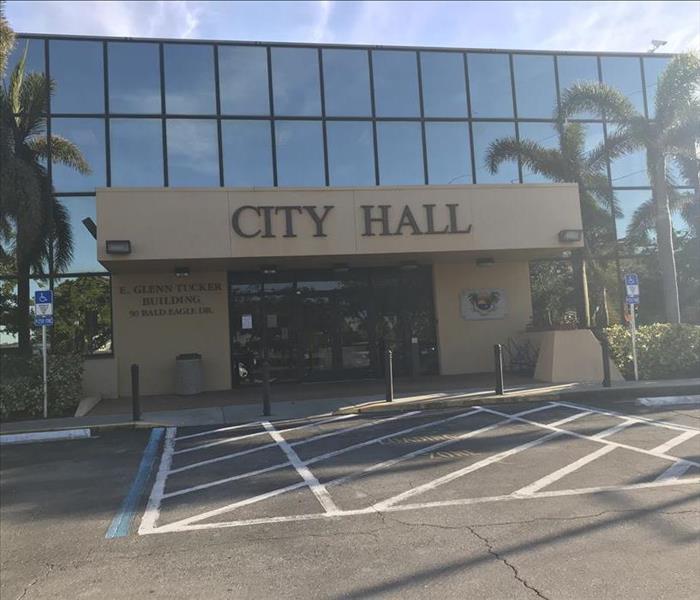 From City Hall to a Naples Eatery--Rely on SERVPRO for Commercial Water Damage Removal and Restoration
Naples Business Owners Rely on SERVPRO for Water Loss Restoration
Running a business means that you have to be available to your customers whenever they expect you to be. You serve the community around you, and the last thing that you can afford is a damaging incident that can prevent you from being available to the customers that depend on you. This is the expectancy of any Naples retail location, and if your store deals with a water damage incident, getting it taken care of as quickly as possible is paramount.

With your profits hinging on being available every day of the week, a water incident in your Naples store needs to get dealt with as efficiently as possible with water cleanup services from SERVPRO. As much as you might lean towards attempting to save money, rarely do business owners encounter a situation where they can clean up the damage and restore the effects from the water on their own. Doing this more often results in worsening conditions over a brief period leading to even costlier repairs and restoration from a professional company.

Depending on the materials affected by the water and the source of this damage, the approach for our technicians varies. We work to assess the situation as promptly as possible to ensure that our professionals can get to work immediately on restoring the damages. The less time this takes, the less your customers get inconvenienced by the restoration process.

From weighted extractions to carpeted areas and into controlled demolition to drywall to thoroughly dry out wall cavities, our experience and expertise can ensure that the process is done correctly and to the highest of standards. Our technicians get certified through the IICRC, which set the standards for industry work in our field.

Water incidents in your retail store might seem simple enough to contend with on your own, but failures to do this adequately can lead to worsening conditions that cost more and take longer to restore. Trust our certified experts at SERVPRO of Naples / Marco Island to respond quickly and keep your doors open to the customers you serve. Give us a call today at (239) 302-5700.
Plenty of places to eat at in downtown Naples, click here.